Digital Facade Program Now Available to Business Community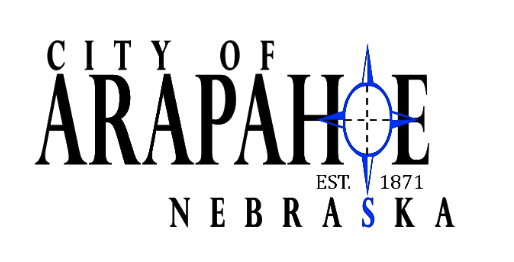 Calling all Arapahoe-based business owners looking to begin marketing their products and services online! The necessity for local businesses to manage an online presence has become apparent over the previous two years with the start of the COVID-19 pandemic. Obtaining a strong online presence and market can allow local businesses to sell products and services to customers both inside and outside their local community. The City of Arapahoe has recognized the need for local businesses to create and maintain a strong online presence and hopes to assist Arapahoe businesses in this endeavor through the creation of the Digital Facade Program.
The Digital Facade Program is an intended partnership providing guidance and assistance to businesses hoping to increase revenue and create employment. Three different program options are available to the business community. Option 1 focuses on creation of a complete eCommerce solution for businesses with a physical location through production of an online store, packaging and shipping solutions, and marketing the business online. Option 2 aids in digital marketing for businesses with a physical location by assisting in procuration for a webpage, social media, and the creation of digital content. Option 3 is available to business owners without a physical location and works to establish and manage web or social media pages.
The requirements and guidelines to apply are listed on the Digital Facade Program Application, which may be accessed here. The application also provides resources for businesses to design a plan for website creation, digital marketing consultation and support, creating marketing material, and other additional tools.
Applications should be submitted to the City Clerk/Treasurer at 411 6th Street in Arapahoe, or emailed to arapcity@arapahoenebraska.com. Applications will be reviewed by a committee before being approved and all approved expenses will be reimbursed with proof of purchase.