Emergency Services
---
Furnas County Sheriff's Department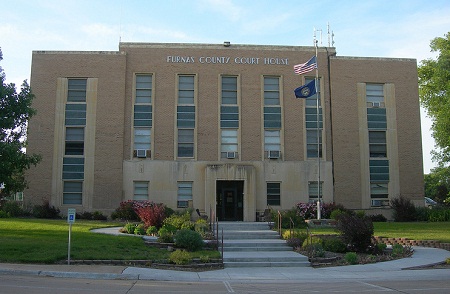 912 R Street
Beaver City, NE 68926
Non-emergencies, call 308-268-2245
For emergencies dial 911.
---
Arapahoe Fire & Rescue Department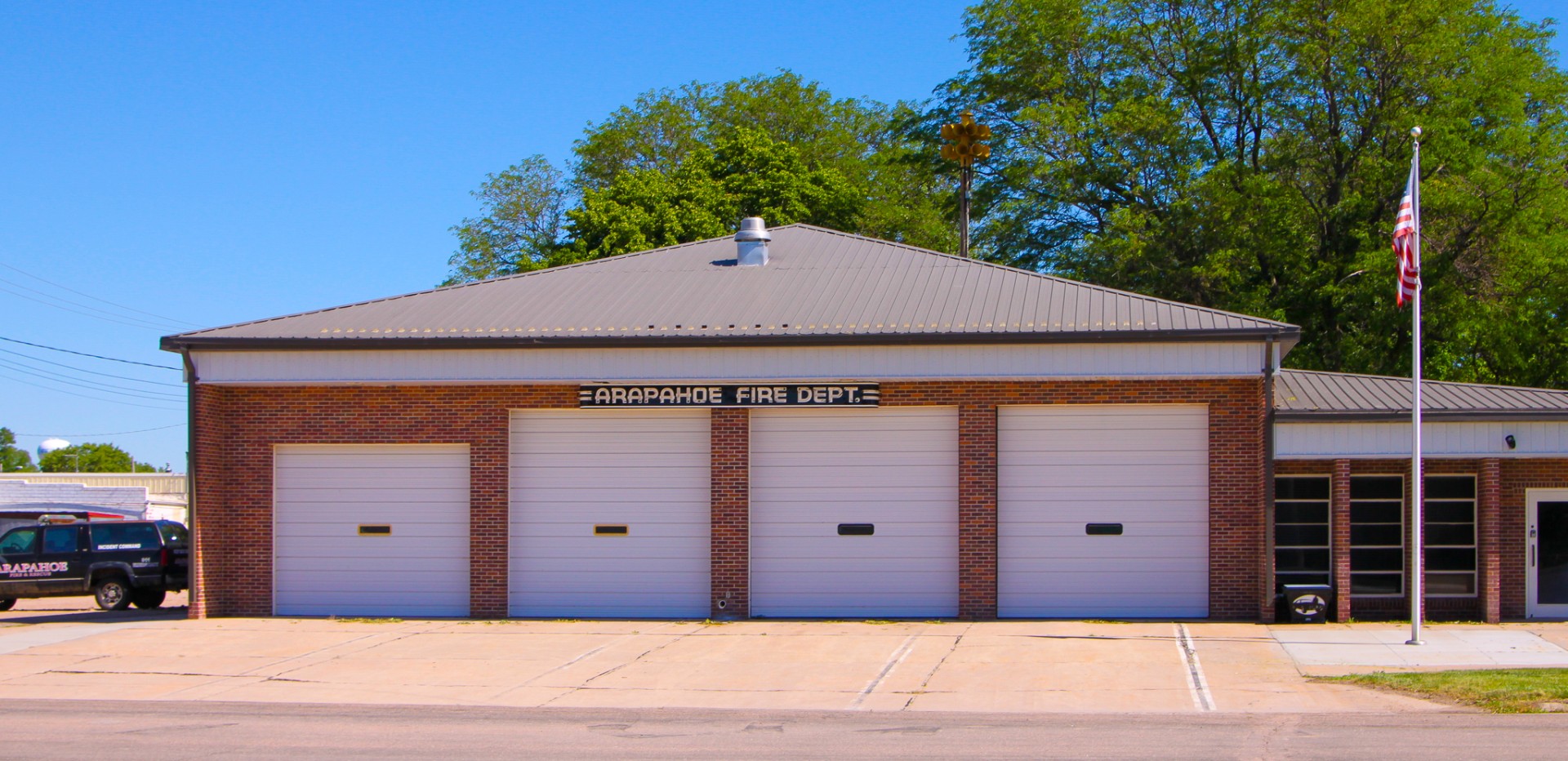 The Arapahoe Fire & Rescue Department, an entity of the City of Arapahoe, was originally formed in 1909, as Arapahoe Hook & Ladder. Arapahoe Fire & Rescue is also part of the H.E.A. "Holbrook, Edison, Arapahoe" Rural Fire District, which covers territory in Furnas, Gosper, & Frontier Counties. The Arapahoe Fire & Rescue Department is associated with Tri-Valley Mutual Aide, Central Nebraska Volunteer Firefighter's Association, and South Central Rope Rescue.
City Vehicles / Equipment:
1994 – International / Pierce Class A Pumper
2009 Chevrolet 4500 Ambulance
2015 Ford F-450 Ambulance
Surrey Training Smoke Trailer
Rural Vehicles / Equipment:
2008 - Kenworth / Crimson Class A Pumper
1994 – Ford F-350 Brush Truck
2000 – Dodge 3500 Brush Truck
1983 – Chevrolet Kodiak 3000-Gallon Tanker
1994 – Chevrolet Suburban "Nebraska Forestry Contracted Vehicle"
1984 - Military M818 5Ton Brush Truck "Nebraska Forestry Contracted Vehicle"
Arapahoe Fire & Rescue Current Officers / Executive Board:
(Updated November 2020)
Todd Monie – President
Brian Sisson – Fire Chief
John Paulsen – Rescue / Ambulance Chief
Brandon Yeager – Asst Fire Chief
Josh Schrock – Asst Rescue / Ambulance Chief
Wendall Hoefs – Treasurer
Arlan Lieisng – Secretary / Training Officer
Interested in Joining?
When a person is interested in joining The Arapahoe Fire & Rescue Department, that person must make contact with a member "In Good Standing" for an application. That application must receive 2 signatures from any non-officers on the Department; also those 2 signing members will accompany the applicant to a meeting with the Executive Board. Once the meeting is held, the Executive Board will then decide whether the application is approved for membership vote or denied. If approved by the membership, city council, and rural board; the applicant is put on a 6-month probationary status.
Trainings:
At least once a month the membership comes together for an organized training. These trainings range from, Grain Extrication, Vehicle Extrication, SCBA Training, Nozzle Streams, NIMS, Ladder Hoists, Hose Loads, Live Fire, and Personal Protective Equipment. This is just a short list of the trainings our Training Officers present the membership. We as a department owe it to our fellow citizens to stay trained up to the ever-changing technology of the world; during an emergency is not the time to train.
Call Average:
85 – 110 Ambulance / Rescue Calls per year
24 – 35 Fire Calls per year
Current Membership Numbers:
18 – Members Overall
Membership Break Down
5 – EMTs 4 – EMT / Firefighters 9 – Firefighters
Location & Meetings:
Arapahoe Fire Hall – 604 Locust Street, Arapahoe, Ne 68922
Regular Meetings – Every 3rd Monday @ 7:30pm
Regular Trainings – Sunday before Regular Meeting
Rural Fire Board Meeting – Every 3rd Thursday