Chamber of Commerce
The Arapahoe Chamber of Commerce has a long history that began with the name of "The Arapahoe Commercial Club." Information about the first formal meeting was published in the June 2, 1910 issue of The Public Mirror.

More organized and with a specific goal, The Arapahoe Chamber of Commerce filed their Articles of Incorporation with the State of Nebraska on December 14, 1967. The purpose of organization of The Arapahoe Chamber of Commerce, as stated in the Articles of Incorporation, "shall be a civic service through the organized efforts of the members of the organization, to promote the welfare of the community and it's citizens through active constructive projects, to promote better relations among the people in the community and to promote business and economic development within the community."
Currently, there are over 50 businesses and/or individuals that are paid members of the Arapahoe Chamber of Commerce.

Throughout the year, The Arapahoe Chamber of Commerce sponsors several popular activities and events including Teacher Appreciation Day, Children's Easter Egg Hunt, Prairie Pioneer Days 4th of July celebration, Sidewalk Sales, City-Wide Garage Sales, Children's Halloween Costume Parade, and the Christmas Kick-off that includes free movie matinees at the Crystal Theatre and Chamber Bucks drawings throughout the Christmas season.

Board of Directors Meetings are scheduled at noon on the second Tuesday of each month with the general membership luncheon meetings scheduled for the third Tuesday of each month at the Arapahoe Senior Center.

2022 Arapahoe Chamber of Commerce Board of Directors: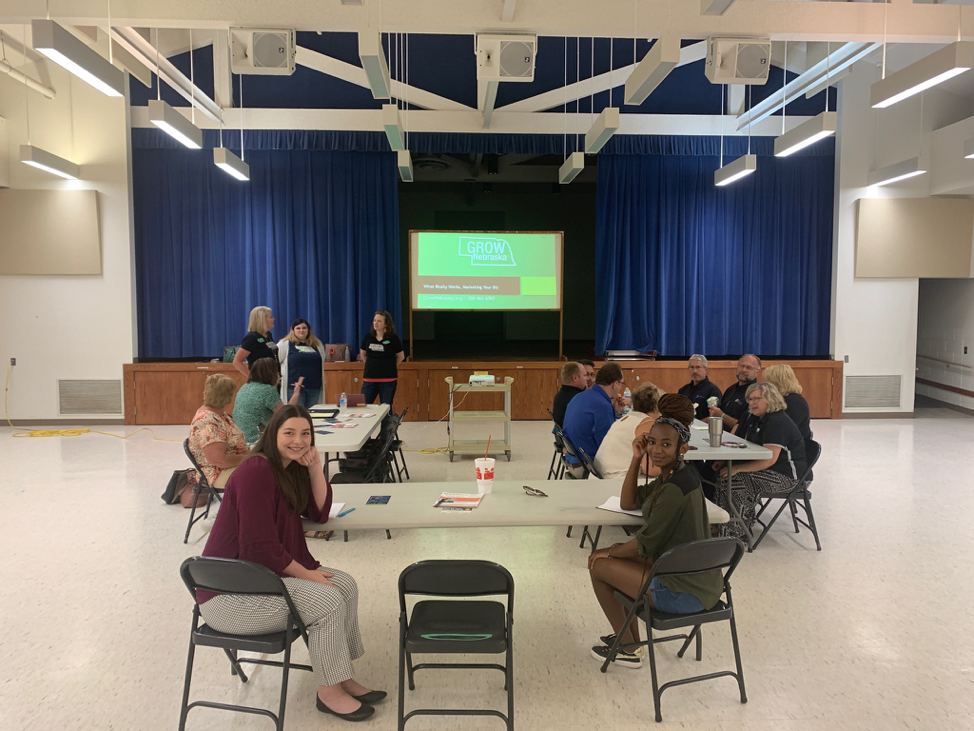 President
Angie Moore
Secretary
OPEN

Board Members at Large:
Dennis Roskop
Shayla Hill
Megan Soncksen
Glenda Schutz

Membership Affiliations:
South Platte United Chambers of Commerce
Grow Nebraska